Kicks-off on 29 SEPT 2023 Reserve your place!            Kicks-off on 29 SEPT 2023 Reserve your place!              Kicks-off on 29 SEPT 2023 Reserve your place!
EMPOWERS LEADERS TO GO BEYOND COACHING MASTERY
Become the best leadership coach you can be with the Certified Chief Master Coach (CCMC) program. The CCMC systematically empowers leaders to go beyond coaching mastery to the cutting edge of the coaching industry. This International Coach Federation (ICF) approved program enables leaders for various coaching competencies including life coaching, executive coaching, disruptive team coaching, strategic business coaching, and coaching culture.
GUY ROWSE CEO, Siemens Power
CCMC's virtual trainings and coaching, interwoven with carefully chosen Gurus and Professionals have made this program more than any of us ever expected. Thank you for such a well-run course. Dr Peter, I have not seen anyone who equals or exceeds your abilities or skills.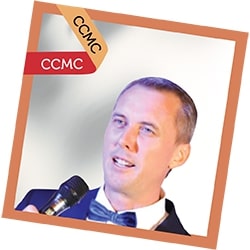 The CCMC program ties together the best wisdom in the coaching field. Leverage on the wisdom of leadership and coaching gurus who have developed industry captains, leaders, and key talents around the world through the years. They have developed and coached CEOs, and senior leaders from global organizations. Some of leaders include those from the United Nations, World Bank, Apple, Ford, Goldman Sachs, Intel, NASA, Siemens, TATA, Walmart, Pfizer, Toyota, GSK, and various government agencies. Throughout the program, other thought leaders will be invited to share deep learning insights.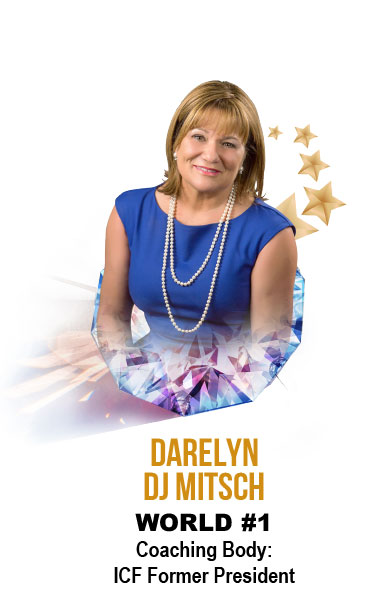 DATO SYED MOHEEB Former CEO, Malaysian Institute of Insurance, Takaful Ikhlas, South East Asia Insurance
I thought I had done it all in my 22 years as CEO. I was pleasantly surprised that the CCMC is superior to other coaching courses. We learn first-hand from global top gurus and immediately apply the lessons in role-modelling exercises. The CCMC program is indeed second to none.
RICK YVANOVICH CEO, TRG International
CCMC is an amazing experience. The secret ingredient is the #1 coaching gurus + surprise gurus + the amazing coaches taking the CCMC journey in the cohort. Dr. Peter is an inspiring and amazing human. He's humble, selfless and makes it all about others. A true Ambassador of Coaching.
The CCMC comprises five powerful courses where leaders gain profound insights and actionable knowledge to apply new skills. These courses are expertly designed to equip coaching leaders for coaching mastery in life and work. By completing all five courses, leaders masterfully coach others for breakthrough results in the organization, family and community.
focuses on
creation and enhancement of life purpose, vision, goals, strategies, action steps, plans and execution for synergistic, holistic and sustainable love, happiness and success in life.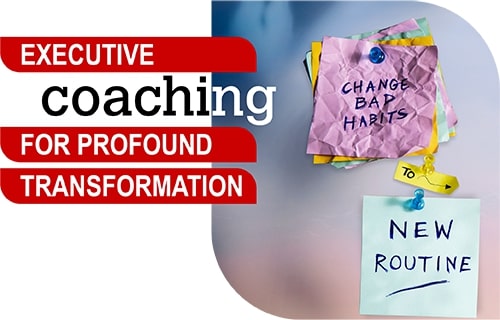 focuses on
transforming the executive through behavior and habit change that achieves the intended objectives for the executive and the organization.
focuses on
engaging the team in discovery, planning and achieving team-based objectives and enabling high performance teams.
focuses on
creation and enhancement of organizational mission, vision, values, goals, strategies, tactics and action plans to enable massive and effective execution for attainment of organizational objectives.
focuses on
Leaders at all levels and groups within the organization will be equipped to use coaching as a key enabler for driving transformation towards breakthrough results for sustainable growth, culture transformation and competitive advantage.
DRIVE & CREATE EXPONENTIAL GROWTH
Participants gain a dedicated mentor-coach who will journey with them through the entire program. The mentor-coach is there to drive and create exponential growth in Life Coaching, Executive Coaching, Disruptive Team Coaching, Strategic Business Coaching and Coaching Culture for personal and organizational results.
GREGORY ENJALBERT Founder & COO, The Agency Factory, Former Managing Director of Bombardier
The CCMC program has been transformational for me. We did not only learn from the best, we also became progressively the best we could be at coaching. Thank you to ITD World, you have gone above and beyond to create a unique program that has pretty much no peer.
SHAMSUL AMREE CEO Dominos Pizza
CCMC lifted my awareness and have led to many discoveries. Privilege to have all the world great speakers and coaches and super special to be coached directly by Dr Peter. Fantastic program, very well structured and supported.
ROSARII MANNION National Director, Health Service Executive of Ireland
Excellent delivery of the course by ITD World, the programme runs seamlessly with very engaging content. I very highly recommend the programme.
ENGAGING LEARNING EXPERIENCE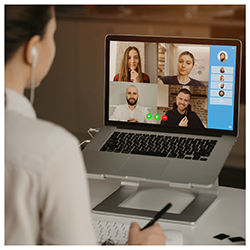 Exhilarating Live Workshops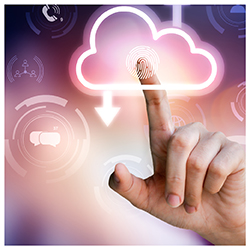 DR. AGAPOL NA SONGKHLA
Chief People Officer, ThaiBev
CCMC expands my thinking horizons, taking ambitious actions, learning and growing. I have transformed the way I see my own potentials and set up vastly bigger playing fields with practical tools and follow up to take in the challenges.
ANGELA SAMSON HR Director, Western Digital
Very insightful, I always learn new things and insights on coaching with great ideas! The combination of John Mattone, Marcia Reynolds and Dr Peter is awesome. I am so inspired; Dr Peter is a genius! The CCMC is a program suitable for C-suite and every leader who wish to propel themselves from where they are to much higher levels through coaching.
Leaders who complete all five courses demonstrate mastery of new knowledge and skills with five certificates awarded. Learners who continue the journey stand to gain the Certified Master Coach (CMC) certification with the creation of coaching models, tools, and assessments. Cap off the entire journey with the Certified Chief Master Coach (CCMC) certification after implementing a coaching culture transformation project to show business results.
CERTIFIED CHIEF MASTER COACH CERTIFICATE
ROBY TJIPTADJAYA Founder CEO & Executive Coach, Global Leadership Center
Learning directly from the top gurus in the world is an unforgettable life changing experience and all of this is possible because of the extraordinary role of Coach Peter Chee. You are simply the best.
PHILIP BERNARD Managing Director, SVP Global HDD Ops, Western Digital
Dr Peter is truly a Master Coach. Only until I watched him in action, did I realise what great coaching was all about. The program uses key tools that are universal in nature. I have picked up very useful coaching techniques, and tools that go along with them.
FREQUENTLY ASKED QUESTIONS