What is the eSummit about
The world begins 2020 – a year that opens a new hopeful decade for growth in an unexpected way – due to the COVID-19 pandemic. This once-in-a-lifetime incident has affected countless businesses in various industries. As the number of infected increases and social distancing is enforced, companies are forced to reconfigure their operations and re-consider their previous business strategies.
Facing these unexpected fluctuations, leaders that are slow to adapt face the risk of failure, while those that are always changing will quickly overcome the crisis and grow sustainably.
To help you and your organization overcome the current challenges, ITD World is offering this valuable chance to SWOT up on your leadership skills, and be ready to manage your people for EXPONENTIAL GROWTH.
Who should attend
CEOs, CXOs, C-suite leaders Presidents, Vice Presidents, Directors, HR Heads, Senior Managers, Top-level leaders – along with their top talent team.
What you will learn at our GLS conference
In the current VUCA world, Disruptive Coaching skills will enable leaders to significantly enhance employee productivity and creativity. With years of experience coaching for leaders from more than 80 countries, Dr. Peter Chee will share with you the Coaching for Breakthrough Success Meta Model and the Situational Coaching Model – which have been successfully applied by many large corporations.
According to John Mattone, Leadership Resilience involves the ability to recover business quickly after difficulties. A resilient leader does not blame others – instead, he/she focuses on finding a solution that will help speed up the recovery of their business.
Based on his coaching experience for Steve Jobs – Apple's founder, John Mattone will demonstrate how to develop Leadership Resilience in this time of crisis.
Many managers assume that strategy building is the most important part in business operation. However, according to Dr. William Rothwell, it is the work of talent management that is truly vital. Only people can help brainstorm new ways to respond to customer needs and increase sales.
During the GLS conference, Mark C. Thompson and Dr. Rothwell will share methods for promoting employee competence and dedication – so as to help businesses stay active and profitable during tough times.
4. Nurturing Growth Mindset for Future Success
One thing successful leaders have in common is that they understand how important a Growth Mindset is, says Marshall Goldsmith. They are fully aware that "What got you here won't get you there". Instead of following the traditional path, successful leaders are always ready to explore and experiment to maximize their capabilities and those of their people.
With decades of experience in business leadership coaching, Mr. Goldsmith will demonstrate how leaders can establish a Growth Mindset and form the habits needed for business growth.
How you and your top team may benefit
1. Network and Learn from mega gurus and top leaders.
2. Design unifying and effective business strategies.
3. Apply cutting-edge coaching techniques from top gurus.
4. Accelerate sustainable growth for your team.
5. Transform yourself into the 4.0 leader this world needs.
Meet up with ITD World's 5 MEGA GURUs
1. Dr. Marshall Goldsmith
World's #1 Leadership Thinker by Harvard Business Review.
World's most Influential Leadership Thinker by Thinkers50.
#1 Global Coaching Guru by Global Gurus and Fast Company.
America's #1 Executive Coach by Inc. Magazine.
"The most credible thought leader in a new era of business" by The Economists.
Author and editor of 35 books.
2. Mark C. Thompson
World #1 CEO Coach by Goldsmith Global Awards.
Top 30 Leadership Speakers in Global Gurus.
Leadership coach to LYFT CEO, World Bank CEO, Richard Branson and Charles Schwab.
Author of three New York Times bestselling books.
Cofounded 12 firms with USD25billion of value.
Won 5 Tony Awards for Broadway plays.
3. Dr. Peter Chee
President and CEO of ITD World.
World #1 Coach for Strategic Innovation awarded by Dr. Marshall Goldsmith.
1st Asian ranked among the top four global coaching gurus.
1st Asian to co-author books with Jack Canfield, Brian Tracy, William Rothwell, and Marshall Goldsmith.
Trained & developed leaders from over 80 countries.
Creator of Coaching for Breakthrough Success & The Situational Coaching Model.
4. John Mattone
Executive Coach of Steve Jobs, Apple's late founder.
World #1 Coaching Guru by Global Gurus.
World #1 leadership coaching blog by Feedspot.com.
Author of 10 books, including four best sellers on Amazon, Inc. Magazine.
Master Corporate Executive Coach (MCEC) certification from The Association of Corporate Executive Coaches.
Created the Intelligent Leadership (IL) Executive Coaching philosophy and process.
5. Dr. William Rothwell
World-renowned Consultant and Professor, Penn State University.
World's #1 Authority on Talent and Succession Planning.
Heads the #1 – ranked graduate program in HRD in the USA.
Chief Investigator for research on 5 ASTD competency studies.
Consultant to over 50 MNCs and Government organizations.
Author of best-selling and award-winning books with over 150 titles.
Video preview
Global Leadership e-Summit (GLS) 2020 preview
Last year's Leadership Team Summit – by Dr. Peter Chee & Dr. William Rothwell
eSummit Agenda
23 September 2020
New York GMT-4
Ho Chi Minh GMT+7
Activity / Topics
5:45 am
4:45 pm
Log in and Welcome
6:00 am
5:00 pm
Session 1: Dr. Peter Chee
Disruptive Coaching 4.0 for Game Changing Growth
7:00 am
6:00 pm
Session 2: John Mattone
Intelligent Leadership Resilience & Growth Accelerator
8:00 am
7:00 pm
Networking break
8:30 am
7:30 pm
Session 3: Mark C. Thompson
Scaling Growth with Great Employee & Customer Engagement
24 September 2020
New York GMT-4
Ho Chi Minh GMT+7
Activity / Topics
5:45 am
4:45 pm
Log in and Welcome
6:00 am
5:00 pm
Session 4: Top Leaders Dialogue with Guy Rowse, Siemens CEO
Jumping the S Curve for Exponential Growth Innovation
7:00 am
6:00 pm
Session 5: Professor Dr William J. Rothwell
Cutting-edge Talent for Sustainable Growth
8:00 am
7:00 pm
Networking break
8:30 am
7:30 pm
Session 6: Dr Marshall Goldsmith
Triggering Growth Mindset and Habits for Rapid Growth
Fees
EARLY BIRD (1 August – 7 September): USD 380
STANDARD (8 September – 22 September): USD 480
GROUP REGISTRATION (5 or more): USD 280 / person
Official Partners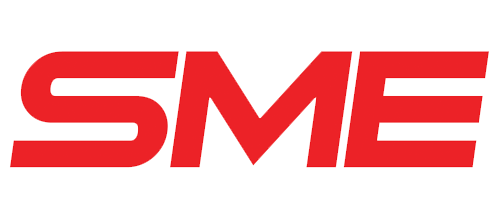 Contact information
If you are interested in this event and would like to learn more details, please feel free to get in touch with ITD World for more information.
Hotline: +84 28 38258487
Email: itdhcmc@itdworld.com

Facebook: https://www.facebook.com/ITDWorldVietnam/

Website: https://itdworld.com
GET READY TO GROW AFTER COVID-19 CRISIS NOW
Click on the link below to get a FREE consultation about ITD World's Global Leadership e-Summit (GLS) 2020
ITD PENANG
+604 228 3869
itdpg@itdworld.com
ITD KUALA LUMPUR
+603 6203 3880
itdkl@itdworld.com
ITD SINGAPORE
+65 9737 5109
itdsg@itdworld.com
ITD THAILAND
+662 116 9336 to 7
itdbkk@itdworld.com
ITD VIETNAM
+84 28 3825 8487
itdhcmc@itdworld.com
ITD PHILIPPINES
+632 887 7428
itdmanila@itdworld.com
ITD U.S.A.
+480 545 2878
itdusa@itdworld.com
ITD CAMBODIA
+855-23 555 0505
itdcambodia@itdworld.com
ITD INDONESIA
+6221 2930 8710
itdjakarta@itdworld.com
ITD BANGLADESH
+880 173070 4688
itdbangladesh@itdworld.com
ITD MYANMAR
+959 765 222 103
itdmyanmar@itdworld.com